STUDY MASTERS IN BELARUS
What is a Masters degree?
A masters degree in Belarus or anywhere in the world is a more qualified degree earned after bachelor degree.
A masters degree holder is known as more qualified person than a bachelor degree holder and with more career opportunities.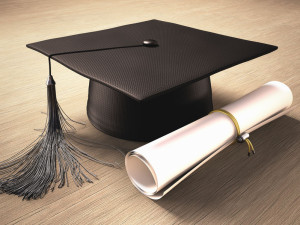 Some students earn their bachelor degree and do not wish to study more to enhance their qualification on post graduate level.
In 2018 it has become a much prominent qualification for job seekers so if you are a bachelor degree holder now than will be good for you to do a masters degree right now.
Those who want to be a more authentic in his/her field study their masters degree  and they always have more chances of a bright future.
Almost every masters program is followed by a bachelor program and even after masters program students sometime study their M.Phil  program to follow a Ph.D program so without a masters degree no one may qualify for a M.Phil and than Ph.D.
So we recommend you that once you have earned a bachelor degree and circumstances are well than you should study a master degree to be more authentic in your professional life.
DURATION OF MASTERS DEGREE
Duration of masters degree vary from case to case in Belarus.
If you have already a bachelor degree that you will study 1 1.5 or 2 years for a masters degree in Belarus but in case you are qualified in a bachelor degree from Belarus than masters degree will be for 1 year study.
In case you want to study MBA(Masters in Business Administration) than in any case this masters degree will be for 1.5 years no matter you already have a bachelor degree.
For other field for example if you have earned a bachelor degree in computer science or information technology etc etc from Belarus than the masters course duration will be 1 year from the same university.
So just adding 1 or 2 years of qualification will be a great boost for your practical life in the respective field.
FIELDS OF MASTERS DEGREE
Masters degree can be earned in any field like computer science information technology biomedical engineering aeronautical engineering chemical engineering nursing civil engineering economics finance banking etc etc.
But again the MBA will last for 1.5 years in any case.
So the master degree is taught in all fields of education may say.
WHO MAY APPLY FOR MASTERS IN BELARUS?
Anyone who is having a bachelor degree may qualify for a masters program in Belarus in the relevant field or sometime in different field of study but some subjects matter.
So in case you want to study a masters program in Belarus than may apply now today for 2018 intake as for Masters program there is no admission deadline in Belarus but you must hold a bachelor degree already.
For admission into any Masters degree program for 2018 intake you may contact us freely through communication means mentioned below and a fast admission service will be provided for you right now.
Whatsapp/Viber:+380506742243
Email: studyabroadbelarus@gmail.com