FOR GAMBIAN STUDENTS
Gambian students has normal presence at Belarusian universities and hopefully in future their num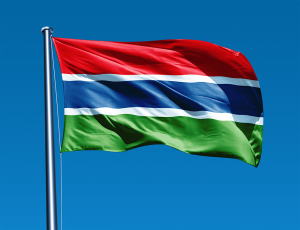 bers will increase in Belarus.
Gambian students like to study general medicine,dentistry and nursing courses at Belarusian medical universities.
Gambian students are welcomed warmly in Belarus as these Gambian students has good educational record in Belarus.
Very few Gambian students start their studies in Belarus with Russian language  as normally these Gambian students choose their desired courses which are taught in English medium of instructions directly.
Gambian students are good at English as their official language is English so normally they join their desired programs in English medium of instructions directly.
BELARUS STUDENT VISA FOR GAMBIAN STUDENTS
Gambian students do not need to attend Embassy for visa application as they obtain visa at Minsk international airport with the help of official study invitation and visa papers.
Once admitted by migration department,An official study invitation is issued within 2 weeks of time and is scanned to the student in his/her Email.
Once received the soft copy of admission,applicant buys the return air ticket as required by the Belarusian immigration for all foreign students regardless of nationality.
Applicant scan the return air ticket to the admission office in the Email mentioned below,Once received the scanned copy of ticket,Admission staff apply his/her OK TO BOARD for departure at Minsk immigration office and OK TO BOARD is issued within 3-4 days of time and the international airport in Gambia is informed.
Than the applicant depart from Banjul international airport and land at Minsk international airport and a student visa is pasted in his/her travel passport.
Admission at Belarusian Universities for Gambian students
In other European countries admissions are confirmed by the colleges and universities but in Belarus invitations/admissions are confirmed by the Migration department of Belarus for international students not by the colleges and universities.
Admission Requirements for Gambian students

1:International Passport Copy
2:Secondary School Certificate Copy
3:Admission & Visa Processing Charges
Above admission documents are accepted by scan only in the Email of admission office mentioned below for eligibility assessment which is completed within 2 days of time and applicant is informed of the admission possibilities.
Successful Gambian applicant send his/her admission fee and scan the receipt to admission office and his/her documents are sent to the migration department for the issuance of admission letter required for arrival and join studies in Belarus.
DOCUMENTS REQUIRED FOR BELARUS ENTRY VISA
1:Valid International Passport
2:Official study invitation by Migration department of Belarus
3:Educational Certificates (Original)
4:Birth Certificate (Original)
5:Medical Fitness Certificate (By a registered doctor with stamp)
6:Passport size photographs 10
Gambian students pay the visa fee 130$ at the immigration counter and the visa is pasted in his//her international passport.
Gambian students must bring all original documents with them for immigration check at Minsk international airport and present these documents before Minsk airport immigration.
An insurance fee of 170 Euro also to be paid at immigration counter on arrival.
This medical insurance is issued for 2 Years at Minsk international airport.
QUESTIONS AND ANSWERS GAMBIAN STUDENTS OFTEN ASK
1:I am from Gambia and want to study my desired course in Belarus,How to apply for admission?
Gambian students always love to study abroad and they prefer Belarus to other European countries due to affordability and high quality education standard.
Gambian students may contact us through whats app/viber or may send an Email mentioned below.
Gambian students may fill the apply online form and send us,Once admission form is received,Admission office reply you with complete admission details.
2:Do i require IELTS or TOEFL test results for admission in Belarus?
There is no need of any language test for admission at state universities in Belarus.
3:Which educational documents i require to have for admission?
It depends which level you want to study your desired course.
In case you want to study undergraduate degree program in Belarus than you should have secondary school certificate with you already.
For masters in Belarus you must hold a bachelor degree with you.
PhD in Belarus is taught after you already have a masters degree with you.
4:How to send admission documents?
We never advise you to send your original documents through courier services as you will bring with you all original documents upon arrival.
You may scan your educational documents with travel passport copy to admission office in their Email as it is the fastest and cheapest way to send your documents for admission processing.
5:What to do next once i have sent my admission documents from Gambia in the Email of admission office?
After sending the admission documents you should wait for 2 days as admission staff will assess your eligibility for studying your desired course in Belarus.
Once admission staff complete the assessment process,They inform you through your Email for the assessment results.
6:What to do next in case i receive a positive reply after assessment?
In case you are accepted for studying your desired course at Belarusian university then you will have to transfer the admission charges and send the receipt to admission staff in the same Email which you used to send your admission documents.
7:What to wait for once i have transferred my admission fee from Gambia and scanned the receipt to admission office?
Once you have done everything for the admission,Your admission documents are sent to the migration department and within 2 weeks migration department issue the official study invitation.
This study invitation by migration department is sen to you in Gambia for your Belarus study visa processing.
8:Where will i obtain Belarus student visa as a Gambian?
Once you have received your study invitation in Gambia,You will buy the return air ticket and scan to admission staff.
Admission staff process for you OK TO BOARD at immigration office in Belarus and within 2-3 days it is issued.
OK TO BOARD is sent to you and at international airport Banjul and then you will depart from Gambia.
Admission staff member receive you at Minsk international airport and manage your lectures and accommodation at university hostel in Belarus.
Interested Gambian students may contact us for their quick admission at Belarusian universities.:
Email:
studyabroadbelarus@gmail.com
WhatsApp & Viber: +380506742243