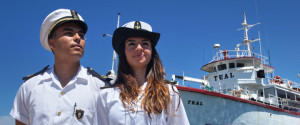 STUDY MARINE ENGINEERING IN BELARUS
It will be a pleasant experience to study marine engineering in Belarus for 2023-2024 intakes but we must know first  that what is marine engineering?
WHAT IS MARINE ENGINEERING?
Just like all other engineering programs marine engineering is also a branch of engineering education.
For example a computer engineer fixes the computer problems or an electrical engineer fixes the electrical machinery just like that a marine engineer fixes the marine or coastal equipment problems.
This engineering includes the ships and navigation equipment repair and maintenance may say.
A marine engineer is required by all government and private shipping sector.
LEVELS OF EDUCATION FOR MARINE ENGINEERING
Marine engineering is a huge field of education with many ares of study and the first degree is a bachelor degree and after that if student want to be more qualified than they study masters degree too.
Bachelor degree consists of 4 Years and a masters degree program is 2 Years.
This marine engineering program train the the students who want to serve the coastal industry and they learn different ares of this navigation repair of power plants etc etc.
IMPORTANCE OF MARINE ENGINEERING DEGREE
Any coastal agency will not be able to survive without marine engineers because it is their job to maintain and keep up to date all the shipping equipment.
Marine engineers are highly paid engineers and most of their time they spend on ships and on board travelling.
Marine engineers are required by every country's navy forces too because the structure of shipping equipment is almost same and these marine engineers are well trained for its maintenance.
Once student has marine engineering degree he/she is an essential body for the marine industry because this marine engineering is not that popular like other engineering programs so students always has options.
Many marine engineers serve in their own countries shipping agencies or navy forces and there is no career full stop as multinational shipping companies hire their services and they are paid very high salaries.
MEDIUM OF INSTRUCTIONS 
Marine engineering degree program is taught in both language English/Russian.
Students from English speaking countries study their degree program directly in English medium of instructions and those international students who are not good at English study first year at preparatory faculty and after completion of their preparatory course for Russian language they join their degree program in marine engineering in Russian medium of instructions.
INTERNATIONAL STUDENTS
There are many international students who want to study marine engineering degree program but they do not have any marine academy or university in their country so they start searching marine engineering degree programs abroad.
There are not marine academies in all countries abroad so they choose the most affordable country for them where marine academy is located.
Normally those countries are best to study this marine engineering program which has sea port as international students has much practical opportunities.
These marine engineering students are trained by the best teaching staff and practicals.
So in case you are an international student who want to earn a degree in marine engineering may contact us today and you will be replied right now for a quick admission 2023-2024 intakes with options.
Ph,Whatsapp/Viber: +380506742243
Email: studyabroadbelarus@gmail.com