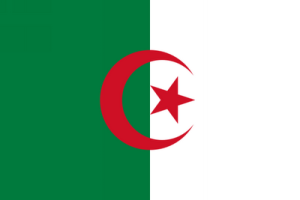 FOR ALGERIAN STUDENTS
Mostly Algerian students are studying at Medical and Engineering universities.
Algerian students study their desired courses in Russian medium of instructions after one year preparatory course for Russian language.
Algerian students complete their medical and engineering courses and than return back to Algeria and many of them start working in other countries.
Algeria is a well populated country and numbers of Algerian students are increasing at Belarusian universities.
Algerian students are always keen to study abroad in Belarus and Belarus also welcome Algerian students warmly due to their previous academic record.
BELARUS STUDENT VISA FOR ALGERIAN STUDENTS
Algerian students obtain their visas at Minsk International Airport with the help of official study invitation which is confirmed by the immigration department of Belarus so they do not need to attend Embassy to obtain visa.
At present there is no Belarus Embassy in Algeria.
ADMISSION FOR ALGERIAN STUDENTS AT UNIVERSITIES IN BELARUS
In other European countries admissions are confirmed by the colleges and universities but in Belarus invitations/admissions are confirmed by the Migration department of Belarus for international students not by the colleges and universities.
Algerian students apply for admission at admission office with their educational certificates and travel passport copy and in case accepted,They are informed and than these Algerian students send their processing fee for the issuance of official study invitation at migration department.
Admission issuance time is 2 weeks once all requirements are received and the official study invitation for studying in Belarus is sent to the applicant,Than he/she buys the air ticket and should be a return air ticker as instructed by the immigration for all foreign students who come or studying at Belarusian universities first time.
Once return air ticket is received by the admission office,An OK TO BOARD is applied with the immigration at Minsk international airport and within 3-4 days OK TO BOARD is issued and confirmation is sent to the international airport in Algeria and applicant may depart from there anytime.
Algerian students are always more than welcome for studying at engineering and medical universities in Belarus.
At all engineering and medical universities Russian language course is taught for Algerian students.
Requirements

1:International Passport Copy
2:Secondary School Certificate Copy
3:Admission & Visa Processing Charges
Admission documents are accepted by scan in the Email of admission office mentioned below.
Once we receive the all requirements the visa processing time is 2 weeks.
DOCUMENTS REQUIRED FOR ENTRY VISA:
1:Valid International Passport
2:Official study invitation by Migration department of Belarus
3:Educational Certificates (Original)
4:Birth Certificate (Original)
5:Medical Fitness Certificate (By a registered doctor with stamp)
6:Passport size photographs 10
Algerian students pay the visa fee 130$ at the immigration counter and the visa is pasted in his/her international passport.
All documents are required in original at Minsk international airport for immigration clearance.
Our staff member come to Minsk airport with reception documents for immigration and receive the international student at Minsk international airport.
Algerian students interested for studying at universities of Belarus may contact us for their 2020-2021 intakes admission:
Email:
studyabroadbelarus@gmail.com
WhatsApp & Viber: +380506742243