MEDICAL COURSES IN BELARUS
Before information about medical courses in Belarus we would like to talk about that what does a course mean?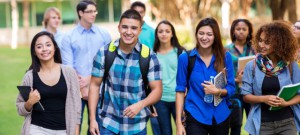 WHAT IS A COURSE?
There are a lot of courses available at million of institutes in the world but actually what does it mean.
Courses are different for example medical courses engineering courses arts courses agriculture courses and many more in different ares of studies.
Course is base of the knowledge which you get during your studies through theories and practicals.
For example you choose to study a medical course may say MBBS than it means you will get the knowledge of medicine and surgery during studies and practicals so this knowledge through books and practicals is called a course.
WHICH COURSE IN BELARUS YOU SHOULD CHOOSE?
Courses has a very wide range and should be chosen very very carefully as your practical life depends on it.
For example you do not want to be a doctor than you should not choose general medicine course as you will never be a good doctor so you should choose always the course of your interest.
Suppose you have personal interest in becoming an engineer and you have interest in it than you should choose an engineering course in Belarus instead of arts or medical course.
Yes some professions are more paying than the course you want to study but choose only course of your interest because in that profession you can work well in practical life.
Belarus offers you a wide range of courses but all depend on your choice.
LIST OF MEDICAL COURSES IN BELARUS
1:GENERAL MEDICINE 
This course is taught at all four medical universities in Belarus and at all these universities many international students are studying.
After completion of this general medicine course you become a doctor and may practice anywhere in the world.
This course is taught at all these universities in English medium of instructions for English speaking applicants and for Non English speaking applicants this course is taught in Russian medium of instructions after 10 months of foundation course with Chemistry and Biology.
In English medium of instructions this course is taught for 6 years with theory and practical.
For Non English speaking applicants this course is taught for 10 Months+6 Years.
2:DENTISTRY
Dentistry course is called Stomotology normally and this course is taught for 5 years in Belarus.
Its all about the dental health and after graduating these graduates are called Dentists.
This course is also called BDS (Bachelor in Dental Surgery) as normally teeth are always need to be somehow operated.
This is very important profession in every country of the world and if you are a good dentist it mean you have a very bright career in this field anywhere in the world either in government or private sector.
Belarus prepares the best dentists as standard of dentistry education is very high with most modern techniques and teaching equipment.
Medium of instructions for dentistry education in Belarus is English but also taught in Russian medium of instructions too for Arab or Non English speaking nationals.
3:PHARMACY
Where the medical science ends that is called medicines to cure any disease normally even if operation is held for any disease medication is necessary.Knowledge of medicines is called Pharmacy all over the world and it is most important subject and may call very sensitive.
Pharmacy course in Belarus consists of 5 years and is taught under highly professional teaching staff at different universities.
Pharmaceutical field is very huge and this industry may say rule the world as everybody sometime need medication and doctors anyway send the patients to the pharmacy stores where pharmacy graduates work on different levels.
During pharmacy course the students learn about the medical chemistry usage and caring measures.
Pharmacy course is taught in English medium of instructions in Belarus and lasts for 5 years but again in Russian medium of instructions too for Non English speaking nationals.
4:NURSING
Nursing is very important subject and is taught in Belarus for 2+2 Years.
During this course students spend most of the time in practicals because its all about the practical care of patients.
After graduating from Nursing faculty students may start their career in any country of the world as they are required everywhere and they are best trained for this profession.
First attendance is always by a male/female nurse at hospitals everywhere so they are the very important part of human life.
But we recommend that only choose this profession if you are willing fully to help the people by heart otherwise there are a lot of professions which you may choose according to your psychology.
So in case you are ready to join any of the above medical field than write or call us today for 2020 intake admissions in Belarus.
We will process a fast admission for you and quickly.
You may contact us through the following details for 2020-2021 admissions.
Whatsapp/Viber:+380506742243
Email: studyabroadbelarus@gmail.com