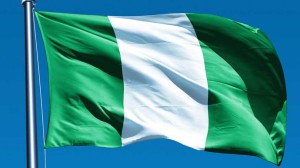 FOR NIGERIAN STUDENTS
Nigerian students are studying at almost every university in Belarus and are in the most in numbers at medical  and engineering universities and more applications are in process for 2020 intake.
Nigeria is a very populated country and the importance of higher education is very well known there that is why Nigerians love to study anywhere no matter in Nigeria or abroad.
Belarus always welcome students from Nigeria as they are brilliant students among all may say.
Nigeria has big cities like Lagos Abuja Ibadan Calabar Benin Jos Akure and many more and from almost every city Nigerian students come to study in Belarus for their higher education.
They love to study general medicine program and at our medical universities many Nigerian students are studying.
Many study at technical universities too and for business courses too so they are in huge numbers always in any country may say.
BELARUS STUDENT VISA PROCESS FOR NIGERIAN STUDENTS 
Till 2011 Nigerian students were obtaining their study visas at Minsk international airport but in 2011 Belarus opened the Embassy in the city of Abuja which is the capital of Nigeria so now the Nigerian students obtain their study visas from the Embassy of Belarus in Abuja.
There is a set of documents which they present along with original study invitation to obtain visa.
Visa issuance time is 2 weeks once you have the official confirmed study invitation by the Migration department of Belarus.Visa issued for Nigerian students is D category for 90 days and is extended within a week for the duration of study the desired course.Normally it is renewed every year.
Please note that Embassy of Belarus in Nigeria does not work with agents in Nigeria for visa applications and any involvement of agents with Embassy of Belarus results in quick refusal.
Every applicant must present his/her application himself/herself.
EMBASSY REQUIREMENTS IN NIGERIA FOR STUDENT VISA
1:Valid International Passport
2:Official study invitation approved by Migration department of Belarus
3:Educational Certificates (Original)
4:Birth Certificate (Original)
5:Medical Fitness Certificate (By a registered doctor with stamp)
6:Passport size photographs 10
7:Filled application form
8:Visa fee 60 Euro
9:Medical Insurance (Not less than 12000 Euro)
ADMISSION PROCESS AT BELARUS UNIVERSITIES FOR NIGERIAN STUDENTS
First of all applicant scans his/her secondary school certificate (for bachelor program admission) with international passport copy in the email of admission office (studyabroadbelarus@gmail.com) for eligibility assessment which takes 1-2 days by admission staff and applicant is informed about his/her ineligibility or eligibility.
In case found eligible than the applicant transfers the admission processing fee for official study invitation and courier charges.After receiving the processing fee receipt in email box of admission office the documents for processing are forwarded and the processing time is 2 weeks.
After issuance of official study invitation it is couriered on the address of applicant.
In other European countries admissions are confirmed by the colleges and universities but in Belarus invitations/admissions are confirmed by the Migration department of Belarus for international students not by the colleges and universities.
Admission Requirements

1:International Passport Copy
2:SSC Certificate Copy(For undergraduate courses)
For Master or PG courses Bachelor degree copy is also required.
3:Processing Charges
All above documents are accepted by scan.
Once we receive the all requirements the official study invitation processing time is 2 weeks.
Please write or call us right today for a fast admission processing for 2020-2021 intakes and you will have a quick reply by one of the admission staff member.
Email:
studyabroadbelarus@gmail.com
Ph Whatsupp & Viber: +380506742243