FOR PAKISTANI STUDENTS
Pakistani students mostly join the MBBS or Preparatory course for Russian language.
Many Pakistani students has been graduated from Medical universities in Belarus and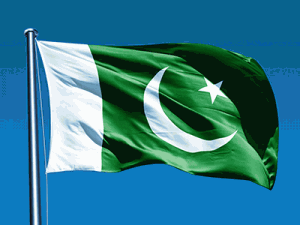 now practicing in the other European countries.
Medical universities are recognized by WHO & PMDC the medical council of Pakistan.
Pakistani students celebrate their national days in Belarus every year.
VISA:
Till 2015 Pakistani students has been obtaining visas at Minsk international airport because there was no Embassy of Belarus in Pakistan.
Now Students from Pakistan obtain their visas with the help of official study invitation by the Migration department of Belarus.
Belarus Embassy is situated in the Islamabad city,The capital of Pakistan.
Ordinary study visa fee is 60 Euro and same day visa fee is 120 Euro to be paid at Embassy.
At immigration counter students pay 170Euro for insurance.
Admission
In other European countries admissions are confirmed by the colleges and universities but in Belarus invitations/admissions are confirmed by the Migration department of Belarus for international students not by the colleges and universities.
Requirements

1:International Passport Copy
2:SSC Certificate Copy
3:Processing Charges
All above documents are accepted by scan.
Once we receive the all requirements the official study invitation processing time is 2 weeks.
DOCUMENTS REQUIRED FOR VISA:
1:Valid International Passport with valid visa.
2:Official study invitation by Migration department of Belarus
3:Educational Certificates (Original)
4:Birth Certificate (Original)
5:Medical Fitness Certificate (By a registered doctor with stamp)
6:Passport size photographs 10
For further required information please contact us:
Email:
studyabroadbelarus@gmail.com