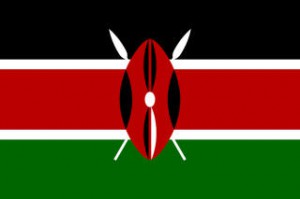 FOR KENYAN STUDENTS
Mostly Kenyan students come to join different courses in the field of Engineering,Medical and Commerce at universities in Belarus.
Kenyan students are good at English so normally they join their desired programs in English medium of instructions directly.
Kenyan students are in good numbers always studying at Belarusian universities their general medicine,nursing,dentistry,pharmacy and several other engineering courses.
Kenyan students are always accepted warmly in Belarus for all courses.
BELARUS STUDENT VISA
Before 2019 Kenyan students did not need to attend Embassy for visa application as they obtain visa at Minsk international airport with the help of official study invitation and visa papers.
Now Belarus has established an Embassy in Kenya and all Kenyan students who are having with the official study invitation by migration department apply their Belarus study visas at Embassy of Belarus in Kenya.
Once Belarus visa is issued,Kenyan student will scan his/her visa copy with air ticket to the admission staff informing the date of arrival at Minsk international airport as admission office has to prepare the reception documents to receive the students at Minsk international airport.
In case admission office is not informed about the arrival date,It will result in the deportation of the student according to immigration law for foreign students.
Admission Procedure for Kenyan Students
Kenyan students once have the course and fee details scan their secondary school certificate copy with international passport copy in the Email of admission office mentioned below.
Every foreign students who want to study in Belarus must inform the admission office that which course in Belarus he/she wants to study.
General medicine is the most popular course among foreign students and most of the students come to study general medicine program at Belarusian medical universities.
Kenyan applicants who want to study general medicine in Belarus must have studied Chemistry,Biology or Integrated Sciences on school level.
Kenyan students always study their desired courses in Belarus directly in English medium of instructions as these Kenyan students are brilliant at English.
In other European countries admissions are confirmed by the colleges and universities but in Belarus invitations/admissions are confirmed by the Migration department of Belarus for international students not by the colleges and universities.
Admission Requirements for Kenyan students

1:International Passport Copy
2:Secondary School Certificate Copy
3:Visa Processing Charges
Above documents are accepted by scan in the Email of admission staff as courier agencies charges are on high side.
DOCUMENTS REQUIRED FOR BELARUS STUDENT VISA AT EMBASSY
1:Valid International Passport
2:Official study invitation by Migration department of Belarus
3:Educational Certificates (Original)
4:Birth Certificate (Original)
5:Medical Fitness Certificate (By a registered doctor with his/her sign and stamp)
6:Passport size photographs 10
Kenyan students pay the visa fee 65$ at the Embassy of Belarus and the visa is pasted in his//her international passport.
An insurance fee of 170 Euro every foreign student pays at immigration counter upon arrival at Minsk international airport and this insurance is valid for 2 Years.
Kenyan students interested in studying at Belarusian universities please may contact us and we will send you the complete course,fee and visa processing details.
Email:
studyabroadbelarus@gmail.com
WhatsApp & Viber: +380506742243