STUDY CHEMISTRY IN BELARUS
We assure international students for quality education who want to study chemistry in Belarus at state universities.
LEVELS OF CHEMISTRY DEGREE IN BELARUS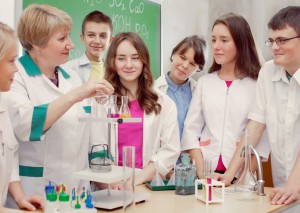 Chemistry is taught on bachelor and masters level in Belarus at many state universities.
Bachelor course consists of 4 Years and all national/international students may apply for admission who has passed their secondary school in Belarus or abroad.
Masters in chemistry is taught for 2 Years at state universities in Belarus and this degree consists of 2 Years.
Applicants should have passed their bachelor from Belarus or abroad for qualifying.
WHERE TO STUDY CHEMISTRY IN BELARUS?
Chemistry is very important subject and very popular among foreign students and is taught at many state universities in Belarus in different cities.
Chemistry is taught by highly professional teaching staff with modern teaching methods.
Chemistry degree from Belarus university is accepted everywhere in the world and these graduates may work anywhere in the world after graduation.
Belarus offers a very affordable fee for international students and very friendly atmosphere.
To study chemistry in Belarus international students come from different countries and for 2023-2024 also we are receiving applications from foreign students who want to study chemistry at one of the state university in Belarus.
ADMISSION PROCESS IN BELARUS FOR FOREIGN STUDENTS
International applicants may scan their secondary school certificates with travel passport copies in the Email of admission office for eligibility assessment.
Masters course applicants must scan their bachelor degree too for admission eligibility.
Once admission documents are received by admission staff,The processing time takes 2 days and all foreign students are informed by Email for their eligibility/Ineligibility.
Ineligible applicants are asked to send more supporting academic documents for the completion of their admission process.
Eligible applicants send their processing fee and scan the receipt to admission staff.Once admission fee slip is received for the applicants who want to study chemistry in Belarus,Their admission documents are forwarded to the migration department for the processing of official study invitation.
This processing at migration department takes 2 Weeks maximum and the official study invitation is handed over to admission staff which is sent to foreign students as they require it for their visa processing.
BELARUS STUDY VISA PROCESS FOR FOREIGN STUDENTS
Belarus student visa is very easy to obtain as foreign students depart normally with this official study invitation by migration department and OK TO BOARD letter and the visa is stamped at Minsk international airport.
Visa fee at Minsk international airport is 110$ and also an insurance fee also to be paid for 170 Euro at Minsk international airport.
Our staff member receive the foreign student at Minsk international airport with his/her reception documents.
Please note that if the foreign students is not received by one of staff member with reception documents for immigration,He//She is sent back to home land right from the Minsk international airport so we advise all foreign students to must scan their air ticket 3 Days before their departure.
Some countries national must obtain their Belarus student visa before arrival as Belarus Embassies are situated in their countries.These countries are Nigeria,Pakistan,India and Egypt.
Foreign students interested in studying chemistry in Belarus may contact us freely through the following contact details.
PH,WHATSAPP,VIBER: +380506742243
EMAIL: studyabroadbelarus@gmail.com