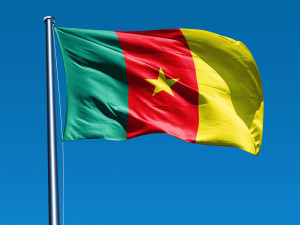 FOR CAMEROONIAN STUDENTS
At present there are about 130 Cameroonian students are studying in Belarus at different universities and faculties and more applications are in process for 2020 intake.
They are normally brilliant students in any field of education.
Cameroon is a country where two languages are spoken French and English so many students who are from French speaking region first year they study at preparatory faculty and than they start their desired degree program.
There are some main cities in Cameroon from where students come normally to Belarus.
Main cities are Douala Yaounde Garoua Kousseri Bamenda and Maroua. These cities are well populated and normally students come to Belarus from these cities.
Mostly Cameroonian students come to join General Medicine course.Many study at Engineering degrees too.
Cameroonian students who are not good at English,first year study at preparatory faculty for Russian language and those who are good at English they join directly their degree programs in English medium of instructions.
BELARUS STUDENT VISA PROCEDURE FOR CAMEROONIAN STUDENTS
Cameroonian students do not need to attend Embassy for visa application as they obtain visa at Minsk international airport with the help of official study invitation and OK TO BOARD papers.
Cameroonian students buy the Turkish airline ticket from Douala to Minsk and before departure they should have with them official study invitation approved by federal migration department of Belarus and OK TO BOARD papers otherwise Cameroonian immigration will not allow them to depart from Cameroon to Belarus.
As they arrive at Minsk international airport the immigration take from them the official study invitation and OK TO BOARD letter and paste the student visa in their passport for normally 1 month which is extended for 1 year at migration department in the city where the university and hostel is located.
ADMISSION FOR CAMEROONIAN STUDENTS IN BELARUS
According to admission process for Cameroonian students they scan us their secondary school certificate with international passport copy in admission office email (studyabroadbelarus@gmail.com) for eligibility assessment.
Once the assessment is done and they are informed than in case found eligible they transfer the admission processing fee and scan us the receipt for our record and their documents are forwarded for admission processing which takes two weeks.
After issuance of official study invitation admission staff scan the invitation copy in the email of applicant and than he/she buys air ticket and scan a copy to us.
As we receive the air ticket copy we process OK TO BOARD for departure with NO ADDITIONAL FEE.
In other European countries admissions are approved by the colleges and universities but in Belarus invitations/admissions are approved by the Migration department of Belarus for international students not by the colleges and universities.
Admission Requirements

1:International Passport Copy
2:SSC Certificate Copy
3:Visa Processing Charges
DOCUMENTS REQUIRED FOR ENTRY VISA
1:Valid International Passport
2:Official study invitation by Migration department of Belarus
3:Educational Certificates (Original)
4:Birth Certificate (Original)
5:Medical Fitness Certificate (By a registered doctor with stamp)
6:Passport size photographs 10
Cameroonian students pay the visa fee 130$ at the immigration counter and the visa is pasted in his//her international passport.
QUESTIONS AND ANSWERS FREQUENTLY ASKED BY CAMEROONIAN STUDENTS
1:I am from Cameroon,How do i apply for studies in Belarus?
You may contact the admission staff members through whats app/viber or SMS.
You may also write an Email to admission office through the Email address mentioned below.
You may fill the APPLY ONLINE FORM and send to admission staff and they will reply you with complete details.
2:Which educational documents are required for admission in Belarus for a Cameroonian student?
Suppose you want to study in Belarus a medical course like general medicine,dentistry,pharmacy or nursing than you should have with you secondary school certificate with Chemistry and Biology subjects.
In case you want to study an engineering course in Belarus than yo must have a secondary school certificate with you and you should have studied Physics and Mathematics.
Cameroonian students who want to study a social science course in Belarus should present a secondary school certificate with ordinary subjects.
Above mentioned requirements are for undergraduate degree programs in Belarus for Cameroonian students.
For study a Master in Belarus Cameroonian students must have a bachelor degree already with them.
For PhD in Belarus Cameroonian student must have passed a masters degree already.
3:How may i send my educational documents from Cameroon to Belarus in case i want to take admission for higher education in Belarus?
We strongly recommend all Cameroonian students to send their educational documents and travel passport copy by scan in the Email of admission office instead of using a postal or courier service.
4:What next once i have scanned my admission documents to admission office in their Email by scan?
Upon receiving the admission documents copies by scan in the Email admission staff assess the admission eligibility within 2 days of time and after assessment admission staff inform the Cameroonian applicant for his/her assessment results.
5:What to do once i am found eligible for studying in Belarus?
Cameroonian students who are found eligible are informed by an Email for their eligibility and than he/she sends his/her admission fee and scan the receipt in the Email of admission office for record.
6:What next once i have sent the admission fee from Cameroon?
Once admission fee is received by admission office,Your documents are forwarded to the migration department for the issuance of official study invitation and there it takes 2 weeks to be issued.
Once issued it is sent to the Cameroonian applicant for his/her Belarus student visa processing.
7:Where do i obtain a Belarus student visa in case i am from Cameroon?
Cameroonian students who already have an official study invitation by migration department buy an return air ticket and scan to admission office.
Admission office process for them OK TO BOARD at Minsk airport immigration an within 2-3 days OK TO BOARD is issued and than Cameroonian student depart from Cameroon and the Belarus student visa is stamped in his/her passport at Minsk international airport.
So for a very quick admission call or write us right now today for 2020-2021 intakes admission.
Email:
studyabroadbelarus@gmail.com
WhatsApp & Viber: +380506742243