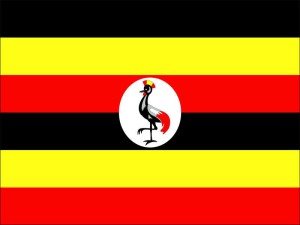 FOR UGANDAN STUDENTS
Mostly Ugandan students come to join General Medicine course.Many study at Engineering degrees too.
At universities in Belarus Ugandan students has good presence and hopefully in future their numbers will increase.
Mostly Ugandan students come from the capital city Kampala and few from other regions too.
Ugandan students  join directly their degree programs in English medium of instructions as in Uganda English language is widely spoken and understood.
BELARUS STUDENT VISA FOR UGANDAN NATIONALS
Ugandan students do not need to attend Embassy for visa application as they obtain visa at Minsk international airport with the help of official study invitation and visa papers.
Ugandan students pay a Belarus study visa fee at immigration counter on arrival at Minsk international airport and it costs them 130$.
Ugandan students also pay an insurance fee of 170 Euro at immigration counter which is valid for 2 Years during their academic stay in Belarus.
Their study visa is extended by migration department once arrived and start their studies in Belarus.
Admission Procedure for Ugandan students at universities in Belarus
Ugandan students who want to study bachelor degree courses in Belarus apply with their secondary school certificate while those Ugandan students who want to study master in Belarus apply with their bachelor degree.
Travel passport copy is also required for eligibility assessment.
Once documents are received by admission staff in their Email,It takes 2 days to complete the evaluation process and each Ugandan student is informed for his/her eligibility/Ineligibility.
Accepted students are required to send their admission fee and scan the transfer fee receipt in the Email of admission office for our record.
In other European countries admissions are confirmed by the colleges and universities but in Belarus invitations/admissions are confirmed by the Migration department of Belarus for international students not by the colleges and universities.
Admission Requirements

1:International Passport Copy
2:Secondary School Certificate Copy
3:Visa Processing Charges (Only applied on eligible applicants)
We strongly recommend for Ugandan students to send their documents by scan instead of using courier services.
Scanning way is the fastest and most secured way to send and receive the documents for admission.
These admission documents for studying in Belarus should be very readable and scanned from originals.
These documents every Ugandan student will bring with him/her in case admitted as immigration at Minsk international airport will check the original documents.
DOCUMENTS REQUIRED FOR ENTRY VISA
1:Valid International Passport
2:Official study invitation by Migration department of Belarus
3:Educational Certificates (Original)
4:Birth Certificate (Original)
5:Medical Fitness Certificate (By a registered doctor with stamp)
6:Passport size photographs 10
Ugandan students pay the visa fee at the immigration counter and the visa is pasted in his//her international passport.
Every Ugandan students must scan us their return air ticket before departure as admission staff will prepare their reception documents for the immigration at Minsk international airport in Belarus.
Missing of original documents may result in deportation.
For further information Ugandan students please may contact us and our dedicated staff members will provide you with all necessary information.
Email:
studyabroadbelarus@gmail.com
WhatsApp & Viber: +380506742243