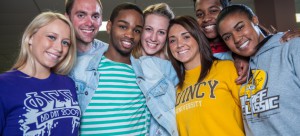 FOREIGN STUDENTS IN BELARUS
WHO IS AN INTERNATIONAL STUDENT?
The students who study in a foreign country for any academic program is an international student.
Normally every country of the world welcomes international students for their academic needs and accommodate them during their course of study.
In start maybe a foreign student does not feel comfortable in a country where there is no family members or friends but gradually things turn better and he/she feels not away from home.
First time he/she may feel loneliness  but after some days he/she finds new friends around him/her which make him/her comfortable.Its the job of human nature which knows what to do.
In 2018 it has become a dream for students to study abroad at high ranking universities worldwide and may say it is their right for a better future.
So its very clear now that who is an international student.
HOW MAY FEEL A FOREIGN STUDENT IN BELARUS?
In case you are thinking about being an international student in Belarus or you are already an international student in Belarus than you are at the right place.
We are pleased to welcome international students in Belarus from different cultures and countries at our valuable universities to give them the best life experience in Belarus in a very friendly atmosphere.
International students in Belarus find them very comfortable with their academic needs and the academic environment which they are having while studying in Belarus.
International students in Belarus feel like at home as our professional and co-operative staff is always at their service in any matter or any case no matter at universities or at hostels.
Belarus has a strong history of welcoming international students and accommodating them with their all needs academic and even non-academic concerns.
The presence of international students in Belarusian so huge numbers prove the hospitality and co-operation of the society with them.
Yes. More than 6000 foreign students study at higher education institutions and universities in Belarus and it proves much.
International students have a wider choice of courses according to their budget in Belarus.
All colleges and universities in Belarus have an accommodation department, which helps international students in Belarus to get a residence permit and find hostels.
FROM WHERE NORMALLY INTERNATIONAL STUDENTS COME TO BELARUS?
International students normally come to study in Belarus their academic programs from every country but the major part come from the African and Asian region.
From CIS countries also come many students for their degree program and they study in Russian medium of instructions as they have full command on Russian language.
In African region mostly students come from Nigeria Ghana Cameroon Zimbabwe and Zambia and students from these countries study their degree programs in English medium of instructions directly but still few choose to study first year at preparatory faculty to have knowledge of Russian language which is widely spoken in Belarus.
In Asian region mostly students come from India China Pakistan Iran Sri Lanka Bangladesh and Maldives.
Students from Asian countries are also good at English normally and they study their degree programs in English medium of instructions but many also prefer to study preparatory faculty for Russian language first.
Mostly African students study at Medical universities in Belarus but at other engineering and Arts universities too.
FOOD FOR INTERNATIONAL STUDENTS IN BELARUS
Every country has its own food and dishes and when a foreigner for any purpose travel to other country sometime he/she can not find their food at a new place.
First of all its human nature to look for the own country food but sometime it becomes hard to get.
In Belarus there are a lot of Asian restaurants where international students from other countries eat but in case they want to have their own country food than every product is available in Belarus at shops and supermarkets and they may cook themselves at hostels as kitchen facility is available at every student hostel.
So in case you are a study abroad applicant than may call or write us today for a quick admission process 2020-2021 intakes in Belarus.
Whatsapp/Viber:+380506742243
Email: studyabroadbelarus@gmail.com