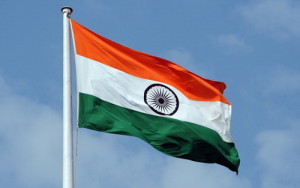 FOR INDIAN STUDENTS
At present more than 1100 Indian students are studying at different universities and faculties in Belarus and more applications are in process for 2019 intake.
India is a very large country with different languages spoken in different regions but mostly people has the knowledge of English well as right from the school English language is taught as a subject.
So mostly students from India prefer to study their desired degree programs in English medium of instructions directly.Some study at preparatory faculty too.
Mostly Indian students come to join MBBS degree program in English medium of instructions.Many are studying at Engineering faculties too.
Good hostels are available for students and Indian food is also available.Universities are approved by MCI and WHO.
Students from India obtain their visas from Belarus Embassy in Delhi city.
Indian students do not feel that they are away from homeland as they have a large Indian community in Belarus.
ADMISSION PROCESS FOR INDIAN STUDENTS AT BELARUS UNIVERSITIES
According to admission process at a Belarus university students scan their secondary school certificate copy with international passport copy in the email of admission office (studyabroadbelarus@gmail.com) for assessment of their admission documents.
This admission assessment is done within 1-2 days and the applicant is informed about his/her eligibility or ineligibility.In case found eligible than the applicant sends the admission processing fee inclusive courier charges.Once admission staff receives the transfer receipt of admission fee they forward the documents of the applicant for processing and this processing takes 2 weeks time.
After issuance of the official study invitation approved by the federal migration department it is couriered on the address provided by the applicant.
In other European countries admissions are confirmed by the colleges and universities but in Belarus invitations/admissions are confirmed by the Migration department of Belarus for international students not by the colleges and universities.
Admission Requirements

1:International Passport Copy
2:SSC Certificate Copy
3:Processing Charges
All above documents are accepted by scan.
Once we receive the all requirements the official study invitation processing time is 2 weeks.
BELARUS STUDENT VISA PROCESS FOR INDIAN STUDENTS
Students from India obtain their student visa from the Belarus Embassy located in India city Delhi.
They present a set of documents with original study invitation approved by the federal migration department with valid passport and sit for an interview at Embassy.
Normally visa issuance time is two weeks at Belarus Embassy in India for students.
Visa fee is 60$ and keep sure that Embassy does not work with any agent in India so you must present yourself everything at Embassy otherwise your application is rejected normally.
A study visa for Belarus in India is issued for 90 days.
DOCUMENTS REQUIRED FOR STUDENT VISA
1:Valid International Passport
2:Official study invitation approved by Migration department of Belarus
3:Educational Certificates (Original)
4:Birth Certificate (Original)
5:Medical Fitness Certificate (By a registered doctor with stamp)
6:Passport size photographs 10
7:Medical Insurance
8:Visa Application Form(Filled)
9:Return Ticket Booking slip
10:Bank Statement
If you want to study in Belarus any course than may call or write us today for a quick admission process.You may contact us right now through the following details.
Email:
studyabroadbelarus@gmail.com
Whatsupp & Viber: +380506742243