STUDY TELECOMMUNICATION IN BELARUS
Belarus welcome international students who want to study telecommunication in Belarus.
WHAT IS TELECOMMUNICATION DEGREE?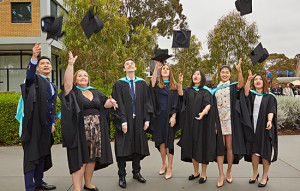 As we all know that humans can not live and survive without communication and in everyday life we communicate in different ways while having physical distances.
In the past there was no technology through which distant people could communicate with each other.
But in the present time there are many ways which are introduced by a huge variety of technologies made it possible to communicate and this knowledge of modern technologies through different data systems is called telecommunication.
This all is about the data communication no matter by landlines,Mobiles or internet etc etc.
Telecommunication engineers are in highly demand as world will not be able to progress without their skills.
Telecommunication engineers manage and maintain these all digital communication services and devices.
In our daily life ,business,private or government sector all depend on telecommunication systems so these telecommunication engineers play a key role in any sector to manage these communication data managements devices.
WHERE TO STUDY TELECOMMUNICATION IN BELARUS?
Telecommunication degree program is taught at engineering universities in Belarus and many international students are studying at telecommunication faculties at different universities.
Belarus technical universities has the best modern academic techniques ad highly professional qualified teaching staff for the international students in the field of telecommunication.
The best thing is that telecommunication course is taught in English medium of instructions in Belarus for those international students who are good at English.
Those international students who are coming form the countries which are non-English speaking study first year at preparatory faculty for Russian language with science subjects and start their degree program after 10 Months  preparatory course.
LEVELS OF DEGREE IN BELARUS FOR TELECOMMUNICATION STUDENTS
1:BACHELOR
Bachelor degree in telecommunication consists of 4 Years for those international students who are good at English and want to study their they telecommunication course in English medium of instructions directly.
In Russian medium of instructions this course will be for 10 Months and 4 Years and this duration is for those applicants who are not good at English.
2:MASTERS
Masters program consists of 2 Years for those students who already have a degree in telecommunication on bachelor level.
ADMISSION PROCESS FOR INTERNATIONAL STUDENTS IN BELARUS
Those all international students who have completed their secondary school may apply for the admission for bachelor program.Admission office require their secondary school certificate copy with international passport copy for the assessment of their eligibility.These documents are accepted by scan in the admission office Email mentioned below.
Once admission office has received the required documents,The assessment is completed within 1-2 Days and eligible /Ineligible applicants are sent an Email.
Eligible applicants transfer their admission fee and scan the fee receipt to the admission office.
After receiving the admission fee receipt admission office forward their documents for the further processing at migration department as in Belarus admissions for foreign nationals are approved by migration department.
At migration department it takes 2 Weeks to be issued the official study invitation.
Ineligible applicants are also sent an Email by admission office and they will require to scan more supporting documents for their admission.
BELARUS STUDENT VISA PROCESS FOR FOREIGN NATIONALS
Mostly students depart with the official study invitation and OK TO BOARD for departure from the country airport and the visa is stamped at Minsk international airport for 110$ and also an insurance fee 170 Euro to be paid at immigration counter.
Few countries have Belarus Embassies so their nationals obtain visa before arrival and scan the visa and air ticket copy to the admission office for the preparation of their reception documents at Minsk international airport.
All international students who want to study telecommunication in Belarus for 2023-2024 intakes may contact us freely anytime through the following contact details.
WHATSAPP: +380506742243
EMAIL: studyabroadbelarus@gmail.com