STUDY MEDICAL LABORATORY SCIENCE IN BELARUS
We warmly welcome students form all countries who want to study medical laboratory science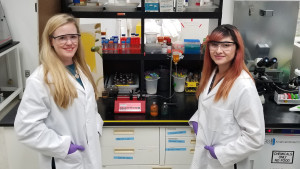 in Belarus.
WHAT IS ACTUALLY MEDICAL LABORATORY SCIENCE COURSE IS ABOUT?
As we know whenever we are ill and we visit the doctor,Doctor writes us some tests which are done at different laboratories with respect to disease symptoms.
In these laboratories the professional staff work and examine us but who they are,Yes they are qualified medical laboratory scientists.
As a matter of fact these students study the Biology and Chemistry as basics and this course is based in these two subjects in all manners.
These medical laboratory sciences specialists work at many places like hospitals,labs no matter human or veterinary labs and many other industries.
That is the reason medical laboratory science degree is so important.
These qualified medical laboratory scientists play a vital role in the the daily life.
These are the scientists who play the very important role for the human organism for detection and diagnosis of diseases by laboratory analyses.
They are highly paid persons in the field of medical as without them its impossible to diagnose the diseases.
They are highly in demand all over the world no matter which country and continent.
WHY TO STUDY MEDICAL LABORATORY SCIENCE DEGREE IN BELARUS?
Belarus has the best colleges and universities where international and national students study medical laboratory science course.
Medical laboratory science course is taught for 4 Years in Belarus and is taught by highly professional staff and most modern equipped laboratories.
The degree of medical laboratory science is recognized globally so after completion of medical laboratory science degree students may work anywhere in the world even in Belarus.
REASONS TO STUDY MEDICAL LABORATORY SCIENCE IN BELARUS
1:Education in this field is provided on modern world bases techniques.
2:Degree is recognized globally
3:A European degree
4:affordable education in this field among all European countries.
5:A promising career in this field after graduation anywhere.
ADMISSION PROCESS FOR MEDICAL LABORATORY SCIENCE
Admission process is not difficult as international students who are interested in studying medical laboratory science course in Belarus may scan their secondary school certificate copy with travel passport copy for assessment by admission staff.
These documents students must scan in the Email of admission office mentioned below.
Once admission office receive the documents of the applicants,It takes 2 Days to be assessed the eligibility or ineligibility of the applicant no matter which country he/she belongs to.
All applicants are informed after eligibility assessment by Email.
Eligible applicants transfer the processing fee and scan the admission fee receipt to the admission office.
Once this admission fee receipt is received,The documents of the applicants are forwarded for the issuance of official study invitation by migration department in Belarus.
The processing time at migration department takes 2 Weeks and once issued this official study invitation is couriered to the applicant for departure or visa processing.
BELARUS STUDENT VISA PROCESS
Most of the national from different countries depart from their homeland with the help of official study invitation and OK TO BOARD letter and the visa is stamped at Minsk international airport.
Few countries have Belarus Embassies so their nationals obtain their visas before arrival easily from the Embassy and than depart but these countries nationals may also obtain visa on arrival.
All applicants are strictly advised to scan their air ticket 3 Days before departure as admission office will prepare their reception papers for immigration at Minsk international airport.
Interested international students from any country of the world may contact us through the following contact details for admission in 2023-2024 intakes in Belarus.
WHATSAPP: +380506742243
EMAIL: studyabroadbelarus@gmail.com