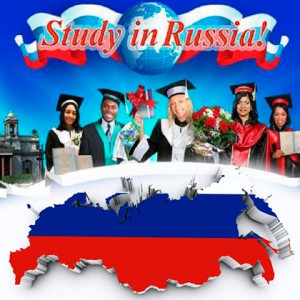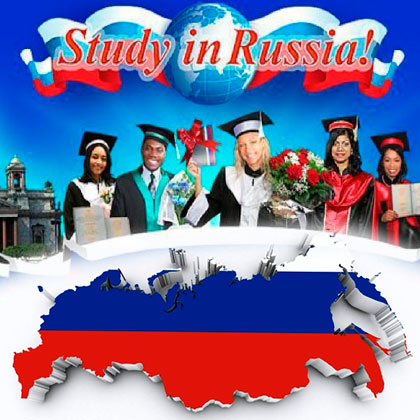 STUDY IN RUSSIA 2023-2024
We welcome foreign students for higher education at Russian higher educational institutions which are recognized worldwide because of their quality education and remarkable teaching methods.
Study in Russia will be a unique experience in the life of every international student who completes his/her desired degree program in Russia.
Russia has more than 600 state universities full of foreign students and national students for different degree programs.
There are more than 300 quality faculties for Medical,Engineering and Commerce courses for international students in Russia.
WHY TO STUDY ABROAD IN RUSSIA?
Every year a lot of students seek the admissions abroad for their higher education and than they start searching the country according to their budget and quality of education.
Most of the time Russia hits their mind and they start thinking to study abroad in Russia but where in Russia?
Russia is a large country and have many many cities and in every city there are universities for medical,Engineering,Arts and management.
Russia welcomes every year most of the students among all study abroad destination because when students start searching their study abroad destination than Russia normally suites them because of affordable education and high standard of teaching methods.
Living in Russia is also quite affordable for them as compare to other European study abroad destinations.
Russia becomes their first choice due to its quite friendly atmosphere and facilities for the international students.
AN EASY ADMISSION PROCESS FOR INTERNATIONAL STUDENTS IN RUSSIA
In most of the countries admission process for international students is very tough and they have to sit for exams and interviews before admission even they require English language tests like IELTS or TOEFL for admission in their countries.
In Russia international students do not need any entrance exams or English language tests for admission at any university in Russia in any area of study.Even no interviews are held for admission at universities.
Only requirements for eligibility assessment is their passport copy and secondary school certificate by scan in the admission office Email(studyabroadbelarus@gmail.com)
EASIEST STUDENT VISA FOR RUSSIA
As international students apply for the admission in any country abroad,Once they are admitted,They receive an admission letter or study invitation and than they apply visa at the Embassy of relevant country (If located in his//her country)
Most of the countries in Europe have Embassies in African or Asian countries but their visa process is very very tough and most of the time after months of processing and wastage of money on admission processing,They are refused visas on different grounds.
Refusal ratio for African and Asian students for European countries is 95% and most of the time without any valid reason as Embassies are not answerable to any international student no matter he/she qualifies or not.
Russia is the only country which assure 100% visa issuance for its students as Russia loves international students no matter what is their nationality.
Once you have the official study invitation,There is 0% chances of refusal for your Russian student visa.
So do not waste your time if you are looking for study abroad and apply with us today for your admission and visa procedures.
PROMINENT FACULTIES FOR INTERNATIONAL STUDENTS IN RUSSIA
MEDICAL FACULTIES: (English)

1: General medicine
2:Dentistry
3:Nursing
4:Pharmacy
5:Post Graduation/Clinical Residency
ENGINEERING FACULTIES:(English)
1:Computer Engineering
2:Information Technology
3:Electrical Engineering
4:Civil Engineering
5:Mechanical Engineering
6:Architecture Engineering
7:Biomedical Engineering
8:Aeronautical Engineering
9:Chemical Engineering
10:Oil & Gas Engineering
ECONOMICS FACULTIES:(English)
1:Economics
2:Management
3:Business Administration
4:Business Management
5:MBA
6:Business Economics
For complete information about Universities Course fee Accommodation Visa Admission process please feel free to write or call us right now anytime during working hours for 2023-2024 intakes.
Whatsupp & Viber: +380506742243
Email: studyabroadbelarus@gmail.com