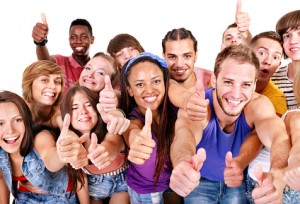 What is STUDY ABROAD in Belarus
Study Abroad in Belarus is a great experience in life for every student who has studied in Belarus or intend to study in Belarus.Its all about a new European cultural world exploration and have new friends for different cultures and societies.
In fact Study Abroad is a project which give the opportunity to students to achieve their higher educational programs out of their homeland with a lot of academic and non academic amazing experiences.
After Studying Abroad in Belarus one comes back to his/her homeland with a huge exposure and find himself/herself different from others in mental capabilities and knowledge.
Why Study Abroad in Belarus?
Anybody from any country who has a desire to study abroad in Europe must think once even of the Belarus because:
1:Belarus is situated in the heart of Europe ans students earn a European degree recognized by worldwide institutions.
2: Very easy visa process with compare to other European countries.
3:Free merit system.
4:For the most Asian,African,Arab  countries visa is issued upon arrival.
5:Belarus higher education system do not require the TOEFL or IELTS or any language test or exam.
6:Affordable fee range as compare to other European countries.
7:No advance fee deposit until one arrives for study abroad in Belarus.
Belarus has been welcoming international students to its universities & colleges for many years. In 2011, there were around 300000 full-time undergraduate students in higher education, of which over 2000 were international students.
On our STUDY ABROAD admission network there are people who will support you through the application process, answer any queries you may have, and help you during your time studying in the Belarus.
A program of social and cultural events is normally held at most institutions to help international students settle in and make friends. There is also a range of clubs and societies you can join to get involved in the student community and meet new people.
Belarus higher education system is renowned for its academic excellence, where the quality and standard of undergraduate courses are guaranteed through the work of various official bodies.
As well as meeting strict academic criteria, universities and colleges in the Belarus will motivate and encourage you to perform well in your chosen course , and help you reach your full potential.
Many institutions have international open days, international offices, international student clubs and societies, planned social events, advisers and counselors to help support you during your time as an undergraduate in the Belarus.
Each year, more and more international students from over 180 different countries are choosing to pursue their higher education in Belarus.
Higher education institutions in the Belarus offer a broad range of courses. Therefore, you are sure to find one that caters for your interests and career goals.
Belarus is full of many different cultures and people, another reason why international students are interested in coming to study here. With big cities, rural towns and villages, modern and historical architecture, Belarus is a diverse and exciting place to explore.
So if you are considering to study abroad than we assure you that the Belarus is the best destination in all respects.
Interested foreign students may contact us for their 2021-2022 admissions through the following contact details.
PH,WHATSAPP,VIBER: +380506742243
EMAIL: studyabroadbelarus@gmail.com