OVERSEAS AGENTS FOR BELARUS UNIVERSITIES
WHO ARE AGENTS?
There is no field or area of practical world which can survive without agents.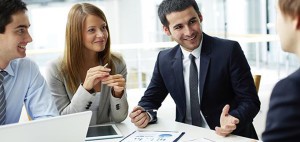 An agent can be for any college university or institute which guide the students about everything about their study abroad plans.
Agents are responsible for admission guidance visa guidance and even arrival arrangements.
Applicants has many questions in the mind regarding their academic plans and sometime they find very difficult to contact the colleges and universities abroad and in that case an agent is required who is representing the desired college or university.
WHY DO YOU NEED AGENT FOR A BELARUS UNIVERSITY ADMISSION
In the countries like UK or USA universities and colleges have the authority to issue the admissions and even if applicants contact directly with the universities and colleges than also admission process work but in Belarus admission process is entirely different from the other European colleges and universities.
Official study invitations are finally approved by the migration department and with this approval universities have no concerns so you must require an admission agency in Belarus which may process your admission.
These admission agencies in Belarus always have agents network in many countries and these agents refer students to the admissions agencies in Belarus and they process the admission according to the applicant's academic requirements.
But we only recommend that to trust the agent which is referred by the admission agency in Belarus as there are a lot of black sheep in this area of admissions which may put the applicants in problems.
DO WE WORK WITH AGENTS ABROAD?
Yes,We work closely with a number of carefully selected, professional overseas agents throughout the world. Each of our overseas agent is fully trained to provide advice about studying with us, our courses and living in the Belarus. They can also help you with your application and arrival preparations.
We cannot assume any responsibility for information given about the Universities by overseas agents who do not hold a valid agreement with us. Applying through an unauthorized agent may result in your application being held up or possibly not being processed.
All  overseas agents have official contract with  us to offer professional counselling and reliable service and advice to international students on our behalf . International students seeking admission in Belarus can apply direct to us or through one of the  overseas agent in their country.
DO OUR AGENCY HAS OR REQUIRE OVERSEAS AGENTS?
We have a network of agents in some countries and always looking for reliable agents in other countries who may work with our agency head office.
An agent contact is provided on request if we have in his/her country.
We also need agents in the following countries so interested agents may contact us to sign an agreement with us to recruit students for Belarus.We assure you for a quick co-operation from our end.
India
Nigeria
Ghana
Cameroon
Pakistan
Morocco
Algeria
Sri Lanka
Zambia
Zimbabwe
Iran
Israel
Egypt
All interested overseas agents and students are advised to contact:
WhatsApp/Viber: +380506742243
E-mail: studyabroadbelarus@gmail.com