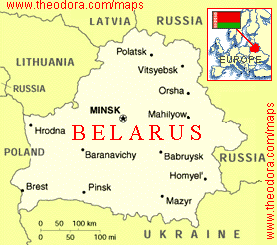 BELARUS TOURIST VISA 2020
If you are a tourist and have toured other countries but missed Belarus tour than you have missed a lot.
You must visit this wonderland Belarus in the heart of Europe and get such a pleasure feeling which you have not felt before while touring.
Belarus gives you a warm welcome on its land upon arrival.Even you pay attention to this heaven Belarus or not but it must attends you warmly.
MINSK TOUR
You must take a walk in the city of Minsk and will feel the culture and hospitality of Belarus.
We recommend you to must see the national opera theater of Minsk which is one of the popular attraction for tourists from any country of the world.
We also want you to visit the Minsk arena complex which is getting a high attention of tourists.It is a model of architecture and if you like ice hockey or ice skating than its a perfect place for you to visit.
Also do not forget to visit the victory square in the Minsk which is the city downtown and heart of Minsk with great statue and symbol of victory.
In case you want to have a fresh air with natural green land than do not forget to visit the victory park in Minsk which is newly constructed for locals and tourists from the other countries.
You may also enjoy the war museum in Minsk if you love true history.
National library of Belarus will also not let you go away with its great architecture and collections.
Minsk city hall is also a nice place to visit which is not much far from the city square and a much pleasant place to visit during your tour of Belarus.
Independence square is a massive square which will satisfy your touring thirst so you must visit this great square with peace of arts around.
There is also a big attraction for tourists in Minsk city Zamok mall which is fully equipped with big shops where branded items are available and a network of cafes inside.
National art museum is also a much attractive place for you to visit.
There is also for you an aerospace museum in Minsk and it is high attraction for tourists.
Aqua park in Minsk is also an excellent place to see and enjoy there and also that is a gathering place where you make new friends who also have come to enjoy their tour.
Belarus tourist visa is issued for those tourists who want to explore the beauty of Belarus.
Belarus tourist visa is issued at the Minsk international airport with the help of tourist invitation.
There are few countries whose nationals must obtain Belarus tourist visa before arrival.
Belarus is situated in the center of Europe on the watershed of the Baltic and Black Seas. The capital is the city of Minsk. Belarus borders on Poland, Lithuania, Latvia, Russia and Ukraine.
The territory of Belarus totals 207.6 thousand sq km. It stretches from west to east for 650 km and from north to south for 560 km. The distance between Minsk and the capitals of neighboring states is as follows:
Vilnius – 215 km, Warsaw – 550 km, Riga – 470 km, Kiev – 580 km, Moscow – 700 km.
Whether you need inspiration for your trip, Belarus has everything you need to plan your perfect holiday! Unique, traditional, refreshing, imaginative, surprising-Belarus is all this and much much more. Situated in the heart of Europe, Belarus is bordered by the Russian Federation (East), the Ukraine (South), Poland (West), Lithuania (North West) and Latvia (North).Although a land-locked state, the location has made Belarusian important trade and transport route between Europe and Asia.
Belarus as an independent country appeared on the map only in 1991 and became a Terra Incognita in the center of Europe, in spite of the fact that Belarus' history had begun many centuries ago. Its extraordinary history cultivated special character traits of our people, the main of them are tolerance and diligence. Belarusian people have been always enjoying receiving guests and have been perfect at this. This tradition is alive today.
It is surprising how the past and the present, traditions of the East and the West exist in close relations here. For a long time people of different nationalities and creeds have been living in peace and consent.
Everything denotes harmony on this land. Medieval castles, small village churches, remarkable landscape, sheer beauty of cool forests with primeval nature which are a paradise for hunters, and clear like tears silent lakes. Belarus' unique natural environment is host to a fascinating selection of rare plant and animal species, several National Parks and a range of significant conversation projects. Since old times Belarus has been called 'blue-eyed". And this is not in vain! There are more than ten thousand lakes and twenty thousand rivers are considered to be a treasure for fishermen and for lovers of such sport activities as diving and boating. A special offer is rural tourism that became fashionable nowadays!
Belarus is a unique country which is known for its rich and colorful heritage and culture. Places, people, myths and legends all come together to tell us stories that fascinate and inspire. They provide vital clues about our past and are therefore vital to our present and future. The birthplace of Chagall, Tadeush Kosciushko, and Zhores Alferov, Belarus is full of customs and traditions, many with a very long history. Some are quirky, others funny, but they are a part of the Belarusian way of life.
We looked after the remains of our past. Astounding ancient castles where famous battles were fought, strongholds and fortresses built to keen invaders, palaces and ancestral manors are just waiting to be discovered.
Every tourist can find something for himself, no matter whether you love history or prefer modern attractions, admire classic arts or stick to avant-gardism, whether you are keen on active recreation or just quit contemplation… So Belarus can offer something for every taste.
Captivating excursions, wakes in reserved areas, folk holidays, museums, paddling, horse riding, cycle touring, hunting and fishing is not a complete list of what is waiting for you!
Belarus tourist visa opens you a new world of green spaces and unforgettable journey
RECEPTION:
Our representative will be at the airport with all reception documents for immigration to receive the clients safely and to avoid deportation.
We assure you that it will be a great tour for you to visit Belarus a Greenland in Europe.