BELARUS STUDY VISA
There are different type of Belarus visas but this study visa is issued to those who intend to study in Belarus any academic program and from any corner of the world.
There are two ways to obtain the Belarus study visa.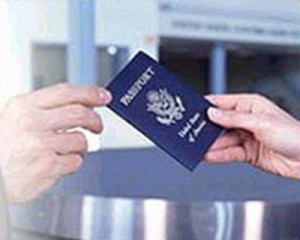 1:On Arrival Visa
This visa is issued at the Minsk international airport to the students who are having an official study invitation by the Migration department of Belarus.They present this invitation before the immigration officer and they paste the visa in applicant's international passport.
Mostly national are offer this type of arrival visa due to Non-existence of Belarus Embassy if their country.Visa fee is paid at the immigration counter and its normally 130$US.
FOLLOWING COUNTRIES NATIONALS OBTAIN ONARRIVAL VISA:
Algeria,Angola,Bulgaria,Bangladesh,Benin,Bermuda,Botswana,Burkina Faso,Brundi,Canada,Cameroon,Cape Verde,Chad,Comoros,Congo,Ivory Coast,Eriteria,Ethiopia,Gabon,Gambia,Ghana,Guinea,Indonesia,Iran,
Iraq,Jordan,Kenya,Kiribati,Lebanon,Liberia,Malawi,Mali,Mauritania,
Morocco,Mozambique,Namibia,Nepal,Niger,Rwanda,Senegal,Somalia,Sri Lanka,Swaziland,Sierrea Leone,Tanzania,Togo,Tunis,Uganda,Zambia,Zimbabwe.
VISA BEFORE ARRIVAL
There are certain countries which are having Belarus Embassy in their territory must obtain study visa before arrival to Belarus.
They present a set of documents with official study invitation by the Migration department of Belarus.Visa issuance time is normally two weeks once student submit the all required documents to obtain study visa.
NOTE:Please note that the applicants from the following countries must obtain visa before arrival as Belarus embassies are located in the following countries.
Nigeria,Turkey,Libya,Egypt,UAE,India,Pakistan,China,
Iran,Iraq,Mongolia,Oman,South Africa,Sudan,Syria,Vietnam.
Belarus study visa is usually issued at the Minsk International Airport with the help of official invitation letter and necessary documents.
If we are not informed about the arrival than Belarus study visa does not play any role and immigration deport the student to the his/her homeland so we always advise our applicants to must inform us 3 days in advance about their arrival.Scan us your air ticket also.
On Arrival Requirements for Belarus study visa.
1. University fee. (show money at airport)
2. Medical fitness certificate(Original)
3. Valid international passport
4. Original Educational certificates
5. Birth certificate (hard copy)
6. 10 photographs 4*6cm
Please scan us your air ticket 3 working days before departure.